Dear Laney Pop Up Recap
Dear Laney.
What an awesome ride! I've never felt more alive. To be able to present my craft to the world and get positive feedback is such a warm feeling. My heart is full! August 13th, 2016 I had my first ever pop up shop. Just a little over two years I am now doing it. (what the heck?) lol .... Overall I am so thrilled with the outcome despite the over 100 + degree weather. I had such a great time and shared my love for fashion and my story with some rad girls and guys! I appreciate all the love and the support and I can't wait to do another one.. Here are some photos I took via snapchat until I get the professional ones back, enjoy my only what, 5 pics? lol I suck at that sometimes.. I was in too deep at the event which actually wasn't a bad thing at all. We had our Pop Up at Virginia Blu Appareal!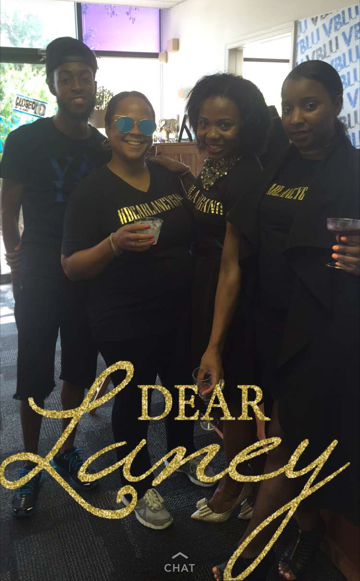 We had a rad snap filter which totally made me the happiest girl in the world!! Enjoy! P.S we're also selling our signature hashtag tee's now. Available at the Virginia Blu Shop In Northeast Philadelphia only. Maybe we'll open up a shop for tee's via our site.. Maybe not? idk yet. Will totes keep you posted... If you're interested and live out of town.... give me a shout aka email!
love you, mean it!
-Laney